Landlords
Having been involved in residential property lettings for 20 years we understand the importance of finding good quality tenants. Whether you are a landlord with several properties, or a Landlord who is letting for the first time, your business is important to us.
At Mint Homes we understand that not all landlords are the same therefore we can offer a service to suit you.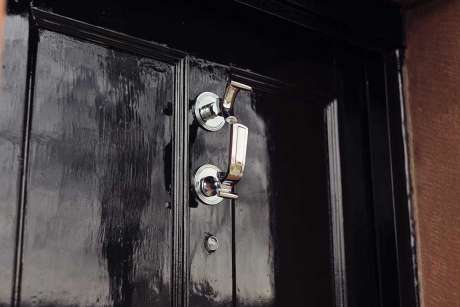 Let Service
Our Let Service includes:

A FREE property market appraisal
No let - no fee
Extensive internet and social media advertising
Accompanied viewings
Referencing of prospective tenants
Right to rent checks
Preparation of the tenancy agreement
Preparation of the inventory and schedule of condition
Registration of the deposit and issue of prescribed deposit information or organise the Zero Deposit Guarantee
Collection of first month's rent
Notify the appropriate utility companies of a user change at the commencement of a tenancy
Notify the local Authority of the change of occupant for the purpose of Council Tax liability
Arrangement of EPC's, gas and electric safety checks (if required)
Arrangement to fit smoke and carbon alarms (if required)
Rent Collection Only Service
Landlords using our Let Service can then add our Rent Collection Only Service for 7.2% including VAT of the monthly rent.
For this service you will receive:
Receipt and disbursement of rent on receipt from tenant
Chase rent arrears
Monthly statements
Full Management Service
The let service and charges would apply, and; if you would also like us to take full care of the tenancy, the following management service is available for 10.8% including VAT of the monthly rent:
Receipt and disbursement of rent on receipt from tenant
Chase rent arrears
Regular property inspections
Monthly statements
Arrangement of routine repairs and maintenance
24 hour maintenance reporting system for tenants
End of tenancy: send tenant(s) end of tenancy instructions, carry out inspection and deal with deposit deductions if necessary, process the return of the deposit and notify utilities of outgoing readings
Rental value
Mint Homes will provide realistic and achievable advice on the current rental value of your property, taking into account the current market and demand for properties like yours.
Promoting your property
Mint Homes has one of the largest market shares in the area we cover, and; in conjunction with our social media presence, we attract hundreds of enquiries every week from prospective tenants.
Selecting the right tenant for your property
We know that selecting the right tenant for you is more important than just finding any tenant. At Mint Homes, we pride ourselves on the quality of our tenants by carrying out the "Right to Rent" checks and using an independent referencing company to reference every prospective tenant. They check their credit record, verify their income and employment status and; where appropriate, gain a reference from a previous landlord.
Keeping you informed
Mint Homes has built its reputation by keeping all our clients fully informed. From the day we list the property, feedback is essential if you're going to minimise the void periods and agree a rental. We'll report all viewers' comments and make recommendations on price and presentation as we go along.
Rental Payments
Mint Homes collect the first month's rent and deposit prior to the tenant moving in. After our fees and any pre tenancy work invoices have been deducted, the remaining funds will be forwarded by electronic transfer and a statement of account will be provided by email and/or post. If you instruct Mint Homes to manage your rental property we will raise and collect the rent from the tenant(s) every month by standing order.
Legal Requirements and Best Practice
If you would like us to arrange any of the following we have a team of contractors that can help.
Gas safety certificates which includes a boiler service
Periodic electrical safety inspection and report
Portable Appliance Test (PAT)
Energy Performance Certificate (EPC)
Initial Legionella risk assessment
Review Legionella risk assessment (required every 12 months)
Smoke and carbon monoxide risk assessment
All Fees charged for the above works will be inclusive of VAT, unless otherwise stated.